Traveling in the South Central region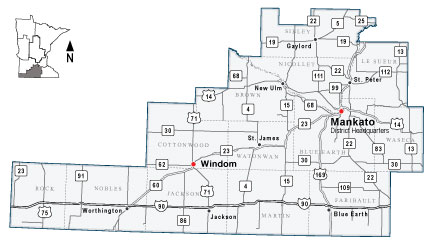 Traffic and roads
Save the Date!
Live, work, travel in St. Peter? MnDOT is hosting a St. Peter area transportation open house on Tuesdsay, June 28 from 4:30 - 7 p.m. at the St. Peter Community Center Gym (600 South Fifth St.). Learn about current and future construction projects, get information on MnDOT career opportunities, enjoy refreshments and children's activities, and talk with project staff.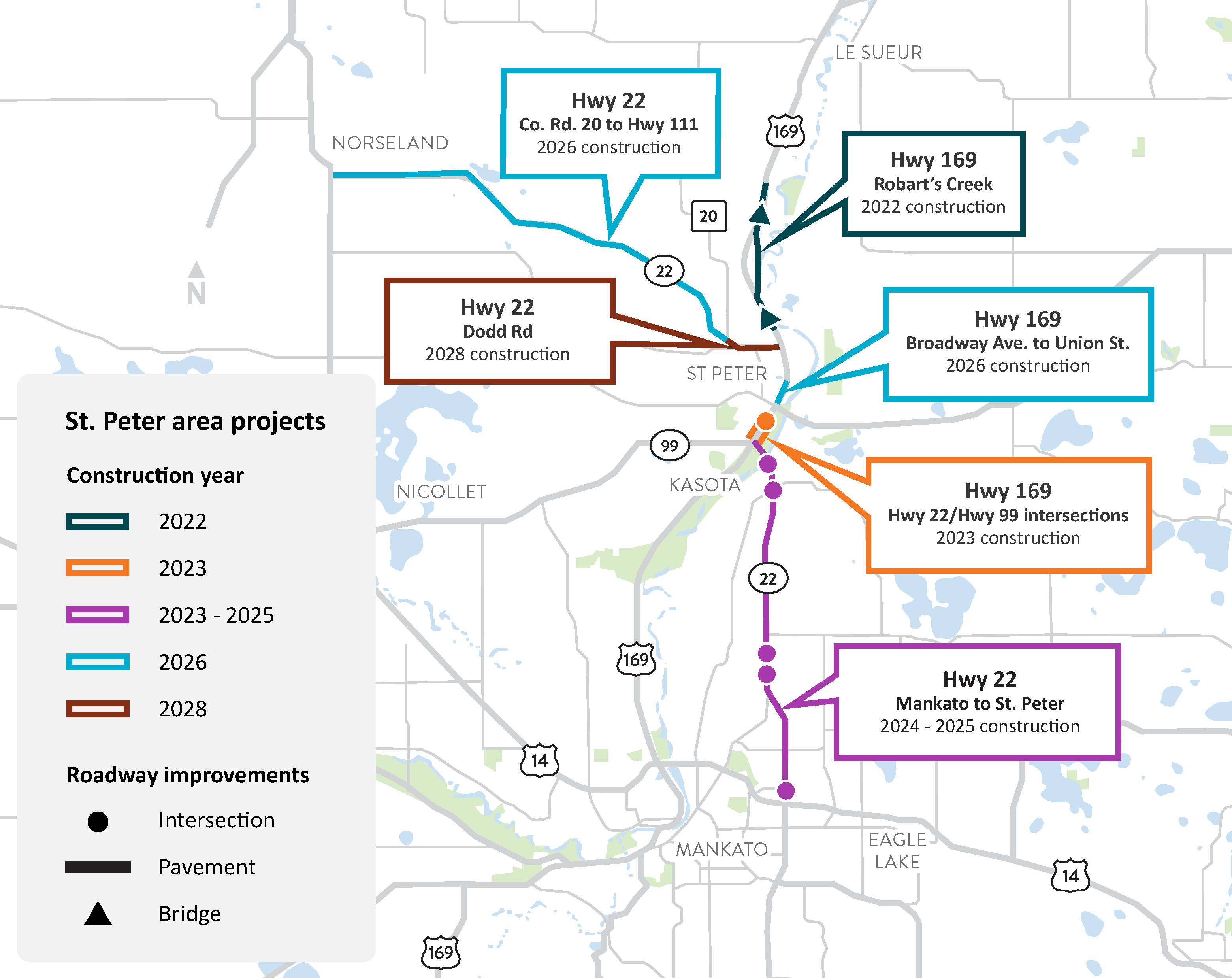 Projects featured include:
Hwy 169: Robart's Creek bridge replacement (2022)
Hwy 169: Hwy 22/Hwy 99 intersections (2023)
Hwy 22: Mankato to St. Peter (2024-2025)
Hwy 169: Broadway Ave. to Union St. (2026)
Hwy 22: Co. Rd. 20 to Hwy 111 (2026)
Hwy 22: Dodd Rd. in St. Peter (2028)
Questions? Contact: Anne Wolff, Public Engagement Coordinator
anne.wolff@state.mn.us
507-514-7175

Report a safety issue
Email/text message alerts
Sign up to receive text message and/or email alerts during significant winter weather events, challenging driving conditions, crashes and closures on state roads, and project updates in south central Minnesota. It's information that can help you decide to alter your route or adjust your travel plans if needed.